Welcome – We love our business partners! Not only do they make our events more fun, they provide invaluable training and solutions to problems counties face each day. The fees paid by vendors greatly subsidize the cost of our conferences each year, keeping them below industry norms which of course is great for limited county budgets.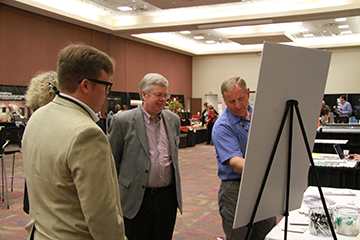 If you have any questions about exhibiting, please contact UAC at 801-265-1331 or by e-mail at admin@uacnet.org
Conference Notices
We also invite you to join our conference notifications list. We send out notices of when registration to our conferences open only a few times a year. Click here to join this list.
Weekly UAC Newsletter
You are also welcome to join our general communications notification list where we send out weekly notices about important issues and items of county interest. These are sent primarily for the benefit of county officials, but are an excellent way to stay connected to what county officials in Utah are doing and thinking. To join that list, go to our www.UACnet.org home page and add your information to the subscription form at the bottom of the page.